310.819.3250

103 S Robertson Blvd. Los Angeles, CA 90048
Main Content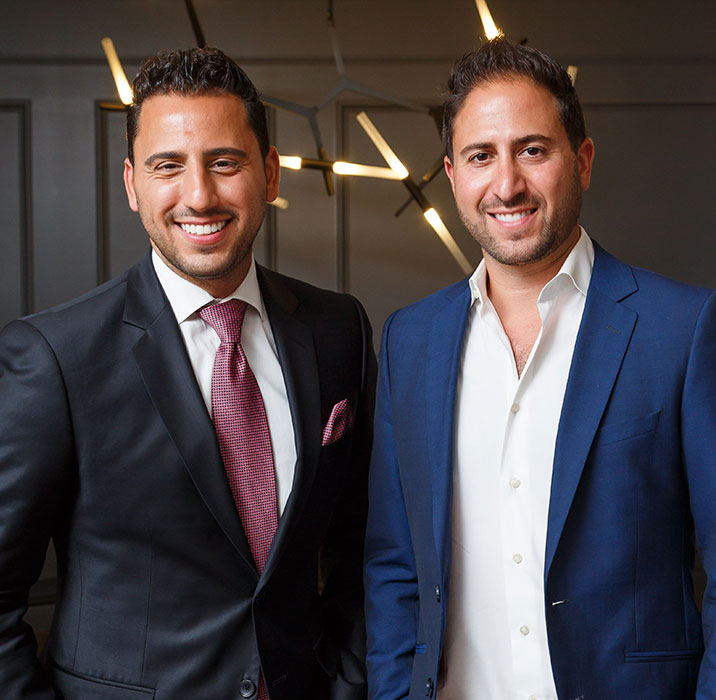 Josh and Matthew Altman are full-service real estate experts who strive to service the entire spectrum of exclusive clients Los Angeles has to offer. Banking on their ability and seasoned experience to foster solid relationships, The Altman Brothers have changed the game of Los Angeles real estate over the past decade.
The Altman Brothers constantly push the envelope, accomplishing what few others have in the history of residential real estate sales. With million-dollar transactions on their table per day, Josh and Matthew are responsible for selling over 5 billion dollars worth of real estate. Today, they are two of the most well-known real estate agents on the planet – the best of the best. They own dozens of industry records and earn the Wall Street Journal's nod as one of the world's top real estate teams year after year.
With access to over 1 billion dollars worth of listings in the Los Angeles area alone, The Altman Brothers virtually own the "Key To The City." Specializing in high-profile clientele valued at over 9 figures, Josh and Matthew's connections worldwide allow them to strategically market the most expensive unique properties in Los Angeles to real buyers. Their extensive network makes them a one-stop-shop when it comes to buying, selling, financing, building, and flipping real estate.
Clients of The Altman Brothers are the who's who of Hollywood, professional athletes, and high-net-worth individuals whose real estate holdings dot the globe. While the brothers are known to have more celebrity sales under their belt than anyone ever before, Josh and Matthew also work with clients with small family homes and short sale needs.
Josh and Matthew star on Bravo's hit show Million Dollar Listing LA, now filming season 14. The show, which plays in 70 countries around the world, averages 1 million viewers per episode. Josh also co-produced a new Bravo TV spinoff of Million Dollar Listing Los Angeles called Josh & Josh in 2022 which quickly broke viewership records for the Million Dollar Listing franchise.
The Altman Brothers have used global brand and success to carve out, along with Douglas Elliman Real Estate, a niche in other major markets around the USA. The brothers have partners in Miami, New York, Aspen, San Francisco, and Newport.
Click
Click
Click
Click
Get in Touch
Request Details
Tell us how to reach you and we'll get back in touch.
Get in Touch
Schedule A Showing
Tell us how to reach you and we'll get back in touch.
Current My Listing Manager Member Log In Here
Create Your Account. It's free and only takes A minute