310.819.3250

103 S Robertson Blvd. Los Angeles, CA 90048
Main Content
Over 3 billion dollars sold and averaging over 500 million dollars a year in real estate sales, Josh Altman is recognized as one of the most successful and powerful agents nationwide and around the world. Due to his success, Josh was offered a starring role on Bravo's "Million Dollar Listing." While Josh earned distinguished recognition for his wealth of knowledge, expertise in negotiating and remarkable results, he positioned himself as one of the most well-respected and sought after agents in the real estate business.
Besides shattering records as a Realtor with Douglas Elliman, where he consistently ranks in the top 1% in sales, Josh also constantly invests in real estate and flips houses on his off time. Josh Altman knows the real estate business inside and out and can teach you how to take your business to the next level – and beyond.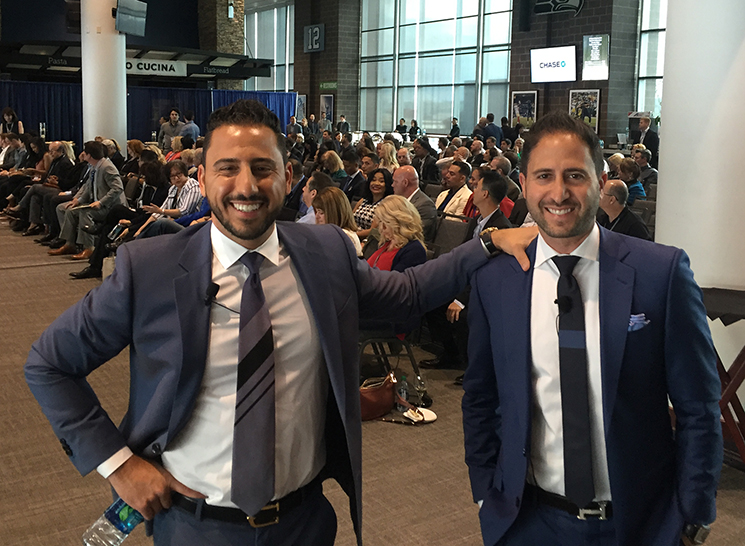 Coaching Agenda
2-Hour coaching with Josh Altman
Prospecting for leads
Learn Josh's secret marketing techniques
How to become the Star of your market
How to build and properly structure your business
How to break into the Luxury market
How to pick up buyers
How to be a top Realtor
Exclusive bus tour
of 3 beverly hills listings
Take an exclusive bus tour with Josh Altman as he showcases some of Los Angeles most prestigious properties. Take notes as Josh narrates his experience on locking down some of the most expensive properties on the west coast!
Private Q&A dinner
with josh altman
Enjoy an intimate Q&A dining experience
with Josh Altman in one of Beverly Hills'
most exclusive restaurants.
What they are saying
Testimonials
"I have now closed $100 million to date and I could not have done that - not even close - without Josh's guidance and expertise!"
"Josh is highly respected for his ability to educate clients on market trends, coupled with his gift for innovative marketing."
"7 years ago Josh took me under his wing. I was brand new, zero knowledge and experience and now I'm a top agent!"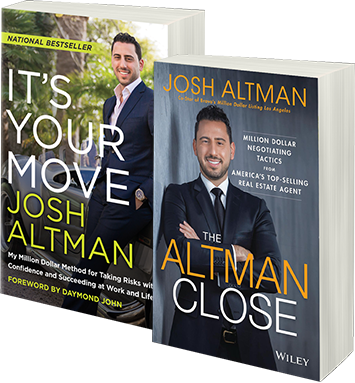 Josh Altman
Best-Selling Author
His unparalleled hustle has shaped him as one of the most sought-after speakers globally and a best selling author of "It's Your Move", and "The Altman Close."
Be successful in today's real estate market
With Josh Altman
Click
Click
Click
Click
Get in Touch
Request Details
Tell us how to reach you and we'll get back in touch.
Get in Touch
Schedule A Showing
Tell us how to reach you and we'll get back in touch.
Current My Listing Manager Member Log In Here
Create Your Account. It's free and only takes A minute