310.819.3250

103 S Robertson Blvd. Los Angeles, CA 90048
Main Content
Blog
Josh Altman to Sell Malibu Barbie's Dream Home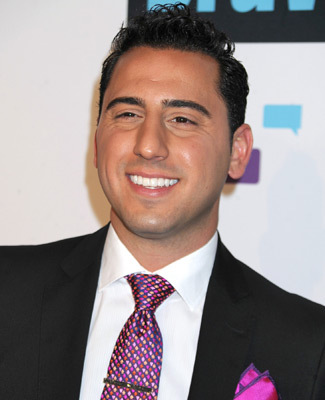 Los Angeles is never short of events that make headlines around the world, whether it is about entertainment, culture, or real estate. But this past week, Hilton & Hyland's own Josh Altman was featured in the New York Times because of what will be one of the more unique projects of his career so far – the sale of Barbie's Malibu Dreamhouse. This is arguably the most revered and recognizable of all properties in all of Southern California, even more so than any home designed by a major architect or owned by a celebrity.
However, there is one catch. This home, valued at $25 Million, does not really exist in Malibu. In fact, it doesn't exist in the full-sized world at all. It is, in real life, a plastic home that is clad in all shades of pink, available for purchase off the shelf in numerous toy stores, and a best seller in the Barbie universe since 1971. But after over 40 years of living here, even Barbie has apparently felt the need to change things up. Thus, Mattel is making the most of this brilliant yet ultimately imaginary opportunity in order to renew attention to the toy line and look towards the future.
Mattel is no stranger to shrewd publicity events. In 2004, Barbie even had a public break-up with her longtime beau-in-plastic Ken, which rivaled even the most notorious celebrity gossip. The idea that she would sell her home today, in a time where real estate shows are among the most popular on television, is not at all out of left field. And choosing Josh Altman as the real-life Realtor® is also a no brainer, as his achievements with Hilton & Hyland and his high profile turn on Bravo's Million Dollar Listing have made him an ideal choice for the rich and famous.
According to Josh Altman, there has already been a wide range of interest in this iconic home.
"I have received multiple inquiries about Barbie Malibu Dreamhouse. Celebrities love the space, amenities, and privacy it provides. Architecture buffs know that this home is truly one-of-a-kind. And who wasn't an aspiring Barbie at some point? You won't believe who wants to follow in her footsteps."
Altman, however, was mum about the names of the buyers, who he claims have included rival dolls and even stuffed animal royalty.
"Due to the nature of this sale, you must understand that I must keep all parties anonymous."
Along with the assistance of Josh Altman, four renowned designers will also be in charge of advising Barbie with her future house hunt. They include Jonathan Adler, Lulu de Kwiatkowski, Celerie Kemble, and Trina Turk, who will undoubtedly ensure that Barbie's next home will meet her demands for style and comfort, Interested parties can follow the entire buying and selling process on various websites and social media channels, including Barbie.com, Trulia.com, Facebook, Twitter, and YouTube.
Click
Click
Click
Click
Get in Touch
Request Details
Tell us how to reach you and we'll get back in touch.
Get in Touch
Schedule A Showing
Tell us how to reach you and we'll get back in touch.
Current My Listing Manager Member Log In Here
Create Your Account. It's free and only takes A minute