310.819.3250

103 S Robertson Blvd. Los Angeles, CA 90048
Main Content
Blog
The 20 Biggest Los Angeles House Sales of 2012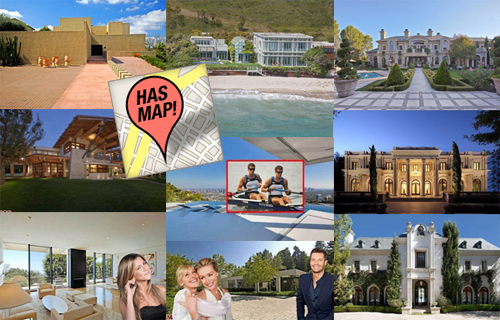 2012's year in LA house sales wasn't quite as blockbustery as 2011's, but it was still pretty bananas--the most expensive house (Ricardo Montalban's old estate in the Bird Streets) somehow fetched $38.98 million and the twentieth most expensive sold for $17.4 million. The top 20 is also pretty celebrity-/notable-person-packed, with appearances from actress Jennifer Aniston, comedian Ellen DeGeneres, host Ryan Seacrest, Texas Ranger Adrián Beltré, the Facebook-suing Winklevoss twins, and the In-N-Out heiress (plus the Michael Jackson death house). An amazingly wonderful tipster compiled this list from the public records and he notes that "almost half the houses ... were never on the MLS" (even houses that were never listed eventually have to appear on the tax rolls). Now here they are, the big 20 of 2012:
---
Source: Curbed LA , January 02, 2013
Click
Click
Click
Click
Get in Touch
Request Details
Tell us how to reach you and we'll get back in touch.
Get in Touch
Schedule A Showing
Tell us how to reach you and we'll get back in touch.
Current My Listing Manager Member Log In Here
Create Your Account. It's free and only takes A minute